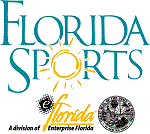 Sign up now for the Florida State Championship tournament!  Here are the details:
EVENT: 2012 Florida International Senior Games & State Championships, the 21st Annual Games, is an Olympic-style competition for athletes age 50 and over.  The Florida Senior Games is a program of Florida Sports, a division of Enterprise Florida, Inc., which serves as the state's lead organization in promoting and developing Florida's Sports Industry.
Date: Sunday December 2nd, 2012
Location: Kelly Recreation Center, Lakeland
Registration: visit www.flasports.com.  Registration is available in a variety of ways with the easiest being online registration.  Forms are available to download, print out and send back to the Florida Sports Foundation.
 For more information contact Nick Gandy, Florida Sports Director of Communication, and Florida Senior Games State Championships s at (850) 488-1422 or [email protected]