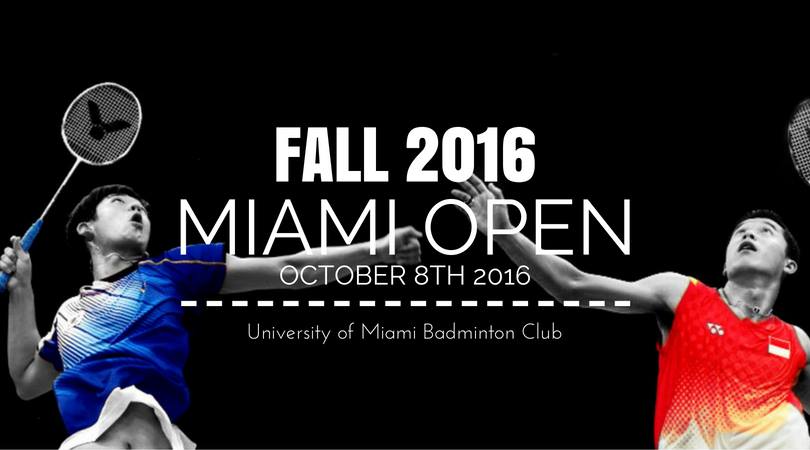 Saturday, October 8 at 8:45 AM
Herbert Wellness Center
1241 Dickinson Dr, Coral Gables, Florida 33146
It's that time of the year again for the FALL 2016 MIAMI OPEN hosted by University of Miami Badminton Club on OCTOBER 8TH!
Date: October 8th, 2016
Time: 8:45 AM
Location: University of Miami Patti and Herbert Wellness Center, 2nd floor
Our tournament is open to the public AND is for all ages and levels. We hope you will join us, and players from all over Florida, in this exciting biannual event!
Please register online at: https://goo.gl/forms/lYdeAFx1Yjlq2A2l1
Deadline to sign up: October 1st, 11:59PM
***Everyone who signs up before October 1st will get a FREE t-shirt! ***
For more information, please see registration link.